Zoom Minyanim
Zoom Shiurim Video Meetings
Not all shiurim are on Zoom. check our Current Shiurim Page, or refer to the daily email on shiurim. To participate in our virtual shiurim through Zoom, click on this link a few minutes before the scheduled time --
OR, you can phone in at:

929-436-2866

, Meeting ID: 690 238 6529

For security, the meetings require a password, which will be emailed to our subscribers.
Shiurim will be announced individually by email
NB: Everyone can hear your private conversation; everyone can hear your children playing. So PLEASE, MUTE your session unless you are talking.
Fri, May 14 2021
3 Sivan 5781
Subscribe to our mailing list
Pushka Challenge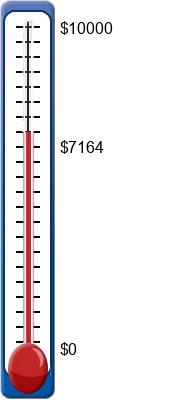 The pushka challenge is to put something into a pushka every day, e.g. 36 cents a day. When your pushka is full, empty it into a ziplock bag marked with your name, and drop it into the locked mailbox at 3310 W. Strathmore Avenue. If it is difficult for you to drop it off, please contact Shlomo and Ahuva Goldberger at 410-358-4456 to arrange a pickup
Today's Sefirah Count Is 47
היום שבעה וארבעים יום שהם ששה שבועות וחמשה ימים לעמר
Today's Calendar
Shacharis

: 7:00am
Mincha

: 7:00pm
Candle Lighting

: 7:55pm
Mincha/Maariv

: 8:00pm
---
Friday Night
Mincha

: 7:00pm
Candle Lighting

: 7:55pm
Mincha/Maariv

: 8:00pm
Shabbos Day
Shacharis

: 8:30am
Mincha

: 7:10pm
Maariv

: 9:05pm
Havdalah

: 9:26pm
This week's Torah portion is

Parshas Bamidbar
Candle Lighting
Erev Shavuos
View Calendar
Today's Zemanim
Alos Hashachar
4:42am
Earliest Tallis
4:54am
Netz (Sunrise)
5:53am
Latest Shema
9:28am
Zman Tefillah
10:40am
Chatzos (Midday)
1:03pm
Mincha Gedola
1:39pm
Mincha Ketana
5:14pm
Plag HaMincha
6:44pm
Candle Lighting
7:55pm
Shkiah (Sunset)
8:14pm
Tzais Hakochavim
9:24pm
More >>
Fri, May 14 2021 3 Sivan 5781