Rabbi and Rebbetzin Goldberger
Rabbi and Rebbetzin Goldberger
Photo Credit: Dr. Edward Leventhal
Rabbi Menachem and Rebbetzin Bracha Goldberger lead our vibrant kehilla. Rabbi Goldberger is known for his inspiring niggunim which are sung around the world and in all different streams of Judaism. Here is a clip from Rabbi Goldberger's CD of his most widely-recognized niggun, "L'Cha Dodi," and a video of L'Cha Dodi's being sung at a rally in Baltimore to promote Shabbos. The CD is available for download at: CD Baby Rabbi Goldberger Or we can make a CD for you.
Video of Rabbi Goldberger at Shabbos Rally
Rabbi Goldberger and his wife, Rebbetzin Bracha, have more guests than all of us put together. In the home of their mentor, Rabbi Shloime Twerski, of blessed memory, Torah became real among the singing, the learning, the laughter, and the special attention to Shabbos and Yom Tov foods. Rabbi Goldberger, a sixth genertaion rabbi, and his wife, watched their Rebbe, Rabbi Twerski, in all facets of life as he taught his students and his children together.
The Goldbergers do the same at their own table. A Shabbos or holiday meal at the Goldbergers is elegant but relaxed, filled with tradition yet informal, filled with words of Torah but with plenty of room for jokes. We at Tiferes Yisroel strive to give our guests that same experience.
Rabbi and Rebbetzin Goldberger were honored as Grandparents of the Year, 2015, at the Talmudical Academy of Baltimore. Here is Rabbi Goldberger singing for the crowd, backed up by his sons in harmony --
Rabbi Goldberger had the entire banquet hall up and dancing --
Sun, September 24 2023
9 Tishrei 5784
Subscribe to our mailing list
Davening Schedule
Week of Sept 24
Sunday, Erev Yom Kippur
Selichos/Shacharis 7:45 am
Mincha with Viduyi 3:30 pm
Candles for Yom Kippur 6:42 pm
Kol Ndrei 6:45 pm
Maariv 7:25 pm
Monday, Yom Kippur Day
Shacharis 8:00 am
Yizkor / Musaf 11:40 am
Mincha 4:50 pm
Neila 6:20 pm
Maariv with Tekias Shofar 7:55 pm
Weekday
Tuesday Shacharis 6:55 am
Wednesday to Friday 7:00 am
Mincha Tuesday to Thursday 6:40 pm
Friday, Erev Shabbos, Erev Succos
Candlelighting 6:34 pm
Mincha/Maariv 6:35 pm
Shabbos Day. Succos Day 1
Shacharis 8:45 am
Mincha 6:25 pm
Saturday Night Erev Succos Day 2
Maariv 7:55 pm
Candle lighting 8:01 pm
Sunday, Succos Day 2
Shacharis 8:45 am
Mincha 6:20 pm
Maariv 7:45 pm
Week of Oct 2
Weekday
Monday to Thursday
Shacharis: 7;30 am
Mincha/Maariv: 6:25 pm
Friday Hoshana Rabbah
Shacharis 7:00 am
Erev Shabbos/Shemini Atzeres
Candles 6:23 pm
Mincha/Maariv 6:25 pm
Shabbos, Shemini Atzeres
Shacharis 8:45 am
Yizkor/Drasha 10;45 am
Mincha 6:00 pm
Maariv 7:40 pm
Erev Simchas Torah
Maariv 7:40 pm
Candles 7:52 pm
Sunday Simchas Torah Day
Shacharis 9:00 am
Hakafos 11:00 am
Musaf/Mincha 3:00 ish
Maariv 7:35 pm
Pushka Challenge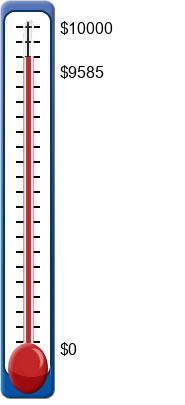 The pushka challenge is to put something into a pushka every day, e.g. 36 cents a day. When your pushka is full, empty it into a ziplock bag marked with your name, and drop it into the locked mailbox at 3310 W. Strathmore Avenue. If it is difficult for you to drop it off, please contact Shlomo and Ahuva Goldberger at 410-358-4456 to arrange a pickup
Today's Zemanim
Alos Hashachar
5:44am
Earliest Tallis
5:56am
Netz (Sunrise)
6:56am
Latest Shema
9:57am
Zman Tefillah
10:58am
Chatzos (Midday)
12:58pm
Mincha Gedola
1:29pm
Mincha Ketana
4:30pm
Plag HaMincha
5:45pm
Candle Lighting
6:43pm
Shkiah (Sunset)
7:02pm
Tzais Hakochavim
8:13pm
More >>
Sun, September 24 2023 9 Tishrei 5784