Shiurim Recordings
Current Shiurim Recordings
To see our shiurim audio archive -- Sfas Emes, Tanya, Derech Hashem, Midrash Rabba, Rambaum, and more, go to: Recordings Archive
You can also see these shiurim on Rabbi Goldberger's YouTube Channel
SHIURIM VIDEOS FROM RABBI GOLDBERGER
2022-9-15 Rabbi Goldberger - Journey from Rosh Hashana to Yom Kippur
2020-11-19 Din through Rachamim and the Mysterious Bracha
2020-11-13 Rabbi Goldberger on Parshas Chaya Sara, music by Nossi Gross
2020-11-03 Rabbi Goldberger - Parshas Lech Lecha - Walk About In Your Life
2020-10-23 Rabbi Menachem Goldberger - Parshas Noach - Creation & Recreation
2020-01-08 Simchas Beis Hashoeva with Rabbi Goldberger and Yehuda Tenenbaum
2020-10-02 Rabbi Menachem Goldberger Speaks and Sings -- Sukkos Z'man Simchaseinu
2020-09-25 Rabbi Goldberger Speaks and Sings -- Shabbos Shuva
2020-09-23 Teshuva Roundtable with Baltimore Rabbis
2020-09-18 Rabbi Goldberger Sings and Speaks Erev Rosh Hashana
2020-06-08 Rambam and Ramchal: "Olam HaBa - Da'as or D'veykus?"
2020-06-05 Parshas Naso and Birchas Kohanim
2020-06-02 Rambam - Spiritual Pleasure & Olam HaBa
2020-06=-02 Pre Shabbos Divrei Torah and Niggunim. Yom Yerushalayim and Parshas Bamidbar - Yismach Moshe
2020-06-02 Pre Shavuos Divrei Torah and Ruach
2020-05-28 Shavuos: It Must be Nightfall. A Double Bracha
2020-05-28 Rabbi Menachem Goldberger teaching "Malchus Shlomo". How did Moshe Rabbeinu's face shine?
Pirkei Avos - Perek Vav - "Kinyan Torah"
2020-05-19 Vayakhel Pekudei - From Our First Quarantine Shabbos
2020-04-26 Women's Pirkei Avos Shiur
2020-04-01 Pre-Shabbos HaGadol Drasha
2020-03-31 The Four Sons from Malchus Shlomo
Mon, September 25 2023
10 Tishrei 5784
Subscribe to our mailing list
Davening Schedule
Week of Sept 24
Sunday, Erev Yom Kippur
Selichos/Shacharis 7:45 am
Mincha with Viduyi 3:30 pm
Candles for Yom Kippur 6:42 pm
Kol Ndrei 6:45 pm
Maariv 7:25 pm
Monday, Yom Kippur Day
Shacharis 8:00 am
Yizkor / Musaf 11:40 am
Mincha 4:50 pm
Neila 6:20 pm
Maariv with Tekias Shofar 7:55 pm
Weekday
Tuesday Shacharis 6:55 am
Wednesday to Friday 7:00 am
Mincha Tuesday to Thursday 6:40 pm
Friday, Erev Shabbos, Erev Succos
Candlelighting 6:34 pm
Mincha/Maariv 6:35 pm
Shabbos Day. Succos Day 1
Shacharis 8:45 am
Mincha 6:25 pm
Saturday Night Erev Succos Day 2
Maariv 7:55 pm
Candle lighting 8:01 pm
Sunday, Succos Day 2
Shacharis 8:45 am
Mincha 6:20 pm
Maariv 7:45 pm
Week of Oct 2
Weekday
Monday to Thursday
Shacharis: 7;30 am
Mincha/Maariv: 6:25 pm
Friday Hoshana Rabbah
Shacharis 7:00 am
Erev Shabbos/Shemini Atzeres
Candles 6:23 pm
Mincha/Maariv 6:25 pm
Shabbos, Shemini Atzeres
Shacharis 8:45 am
Yizkor/Drasha 10;45 am
Mincha 6:00 pm
Maariv 7:40 pm
Erev Simchas Torah
Maariv 7:40 pm
Candles 7:52 pm
Sunday Simchas Torah Day
Shacharis 9:00 am
Hakafos 11:00 am
Musaf/Mincha 3:00 ish
Maariv 7:35 pm
Pushka Challenge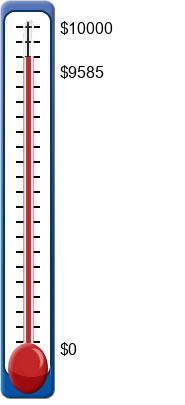 The pushka challenge is to put something into a pushka every day, e.g. 36 cents a day. When your pushka is full, empty it into a ziplock bag marked with your name, and drop it into the locked mailbox at 3310 W. Strathmore Avenue. If it is difficult for you to drop it off, please contact Shlomo and Ahuva Goldberger at 410-358-4456 to arrange a pickup
Today's Zemanim
Alos Hashachar
5:45am
Earliest Tallis
5:57am
Netz (Sunrise)
6:57am
Latest Shema
9:57am
Zman Tefillah
10:58am
Chatzos (Midday)
12:58pm
Mincha Gedola
1:28pm
Mincha Ketana
4:29pm
Plag HaMincha
5:44pm
Shkiah (Sunset)
7:00pm
Havdalah
8:12pm
Tzais Hakochavim
8:11pm
More >>
Mon, September 25 2023 10 Tishrei 5784