COVID VACCINE CLINICS AT THE JCC
The Baltimore City Health Department will be hosting three final COVID-19 vaccine clinics at the Weinberg Park Heights JCC –
Thursday May 26th and Thursday June 16th – all from 11:00 AM - 1:00 PM in the Early Childhood Center.
All three vaccine options will be available at each clinic; Pfizer (ages 5+), as well as Moderna and J&J/Janssen (both for ages 18+), including 3rd and 4th dose boosters, administered by LifeBridge Health staff.
Everyone over 12 years of age is recommended to get a 3rd dose booster, as long as your 2nd dose was at least 5 months ago.
Adults age 50 and above are able to get a 4th dose booster 4 months after your 3rd dose booster (for Pfizer/Moderna).
Walk-ins are welcome or people can pre-register at COVAX.BaltimoreCity.Gov. Modesty screens and separate vaccination areas are available for anyone who requests accommodations.
We don't want you to just join our shul; we want you to join our family
Upcoming Events
All Events
Sunday

,

Nov

November

27

,

2022

Hachnasas Sefer Torah


Sunday, Nov 27th

2:00p

to

4:00p




Hachnasas Sefer Torah celebration for our 36th anniversary, honoring Rabbi and Rebbetzin Goldberger

Friday

,

Dec

December

30

,

2022

Portrait of the Rabbi
Friday, Dec 30th (All day)


A beautiful pencil lithograph of Rabbi Goldberger, drawn by Rabbi Hillel Shepard. The pencil drawing was inspired by a photograph of Rabbi Goldberger taken by Frank Storch.

Friday

,

Dec

December

30

,

2022

Agudah Scrip Program
Friday, Dec 30th (All day)


Scrip is available for giving tzedaka for $1.25 each. $1 goes to the tzedaka of your choice, and 25¢ goes to Tiferes Yisroel.
Words From A Visitor
"A few weeks ago, I spent Shabbos in Baltimore with a group of friends. On Friday night, we davened in your shul. To say that it was inspiring is a tremendous understatement. A peak through the mechitzah seeing so many types of Jews davening in harmony to the welcoming speech at the end was one level.
But what moved me most, and I believe my friends, as well, was the magnificent singing of Lecha Dodi. The tune was so moving and the harmony so uplifting, I so clearly felt Shabbos descend on your little shul that night. And as the melody resonated in my soul, I could see through the mechitzah the men dancing, some of them with little children on their shoulders, and all I could think was, they are really greeting Shabbos!
At that moment, I closed my eyes and could almost see the swaying apple trees in the fields near Tzfat where the students of the Arizal would greet Shabbos clad in long white robes. As the dancing circle of men drifted to their seats, the spell lifted – or rather, the spell came upon us – and a distinct sensation was so noticeably apparent: Shabbos is here."
Congregation Tiferes Yisroel
is an Orthodox synagogue,
led by Rabbi Menachem Goldberger.
We warmly welcome Jews of all backgrounds.
Explore our site
whether you are a longtime member or a new member
check the Shiur schedule

become more acquainted with the Tiferes Yisroel family

someone planning a trip or move to Baltimore
someone who wants to learn more about Tiferes Yisroel
someone exploring Judaism and Torah
Wed, May 25 2022
24 Iyyar 5782
Subscribe to our mailing list
Pushka Challenge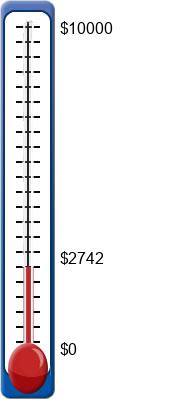 The pushka challenge is to put something into a pushka every day, e.g. 36 cents a day. When your pushka is full, empty it into a ziplock bag marked with your name, and drop it into the locked mailbox at 3310 W. Strathmore Avenue. If it is difficult for you to drop it off, please contact Shlomo and Ahuva Goldberger at 410-358-4456 to arrange a pickup
Today's Sefirah Count Is 39
היום תשעה ושלשים יום שהם חמשה שבועות וארבעה ימים לעמר
Today's Calendar
Shacharis

: 7:00am
Mincha/Maariv

: 8:10pm
---
Friday Night
Mincha

: 7:00pm
Candle Lighting

: 8:06pm
Mincha/Maariv

: 8:10pm
Shabbos Day
Shacharis

: 8:30am
Mincha

: 7:25pm
Maariv

: 9:20pm
Havdalah

: 9:37pm
This week's Torah portion is

Parshas Bechukosai
Candle Lighting
Shabbos Mevarchim
View Calendar
Today's Zemanim
Alos Hashachar
4:34am
Earliest Tallis
4:46am
Netz (Sunrise)
5:46am
Latest Shema
9:24am
Zman Tefillah
10:38am
Chatzos (Midday)
1:04pm
Mincha Gedola
1:40pm
Mincha Ketana
5:19pm
Plag HaMincha
6:51pm
Shkiah (Sunset)
8:23pm
Tzais Hakochavim
9:34pm
More >>
Wed, May 25 2022 24 Iyyar 5782