Agudah Scrip Program
Sunday, June 30, 2024
•
24 Sivan 5784
All Day
Tiferes Yisroel is participating in the Agudah Scrip Program! Order your scrip today. It's a win-win-win-win!
The tzedakah you've been giving in cash becomes tracked so that you can:
Document your maaser for tax purposes.
Simplify your tzedakah record keeping and distribution.
When you give to meshulachim or a pushka outside the shul:
More tzedakah stays in Baltimore.
A portion comes back to Tiferes Yisroel.
Scrip is available for purchase for $1.25 each (Blue Scrip). $1 goes to the meshulach, organization, or shul of your choice, and 25¢ finds its way back to Tiferes Yisroel. And when you put the scrip in the shul pushka – the entire $1.25 goes to Tiferes Yisroel!
There are two ways to purchase scrip:
1. Make arrangements with Eliyahu Weinberg to pick up and pay for the scrip. At that time, you will write a check payable to "Agudath Israel."
2. Purchase on line through your PayPal account, below. The shul will then write a check to Agudath Israel.
To place a scrip order or for more information, e-mail scrip@tiferesyisroel.org. Minimum purchase is 18 ($22.50). Maximum is 1,800 ($2,250). Pay by cash or check made out to Agudath Israel Charity Fund.
Share Print Save To My Calendar
Sun, September 24 2023
9 Tishrei 5784
Subscribe to our mailing list
Davening Schedule
Week of Sept 24
Sunday, Erev Yom Kippur
Selichos/Shacharis 7:45 am
Mincha with Viduyi 3:30 pm
Candles for Yom Kippur 6:42 pm
Kol Ndrei 6:45 pm
Maariv 7:25 pm
Monday, Yom Kippur Day
Shacharis 8:00 am
Yizkor / Musaf 11:40 am
Mincha 4:50 pm
Neila 6:20 pm
Maariv with Tekias Shofar 7:55 pm
Weekday
Tuesday Shacharis 6:55 am
Wednesday to Friday 7:00 am
Mincha Tuesday to Thursday 6:40 pm
Friday, Erev Shabbos, Erev Succos
Candlelighting 6:34 pm
Mincha/Maariv 6:35 pm
Shabbos Day. Succos Day 1
Shacharis 8:45 am
Mincha 6:25 pm
Saturday Night Erev Succos Day 2
Maariv 7:55 pm
Candle lighting 8:01 pm
Sunday, Succos Day 2
Shacharis 8:45 am
Mincha 6:20 pm
Maariv 7:45 pm
Week of Oct 2
Weekday
Monday to Thursday
Shacharis: 7;30 am
Mincha/Maariv: 6:25 pm
Friday Hoshana Rabbah
Shacharis 7:00 am
Erev Shabbos/Shemini Atzeres
Candles 6:23 pm
Mincha/Maariv 6:25 pm
Shabbos, Shemini Atzeres
Shacharis 8:45 am
Yizkor/Drasha 10;45 am
Mincha 6:00 pm
Maariv 7:40 pm
Erev Simchas Torah
Maariv 7:40 pm
Candles 7:52 pm
Sunday Simchas Torah Day
Shacharis 9:00 am
Hakafos 11:00 am
Musaf/Mincha 3:00 ish
Maariv 7:35 pm
Pushka Challenge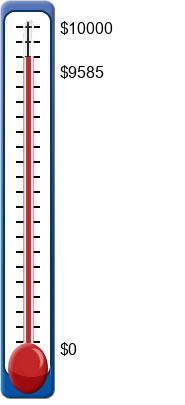 The pushka challenge is to put something into a pushka every day, e.g. 36 cents a day. When your pushka is full, empty it into a ziplock bag marked with your name, and drop it into the locked mailbox at 3310 W. Strathmore Avenue. If it is difficult for you to drop it off, please contact Shlomo and Ahuva Goldberger at 410-358-4456 to arrange a pickup
Today's Zemanim
Alos Hashachar
5:44am
Earliest Tallis
5:56am
Netz (Sunrise)
6:56am
Latest Shema
9:57am
Zman Tefillah
10:58am
Chatzos (Midday)
12:58pm
Mincha Gedola
1:29pm
Mincha Ketana
4:30pm
Plag HaMincha
5:45pm
Candle Lighting
6:43pm
Shkiah (Sunset)
7:02pm
Tzais Hakochavim
8:13pm
More >>
Sun, September 24 2023 9 Tishrei 5784