Zoom Daf Yomi
Video Daf Yomi
The Daf Yomi will take place in the shul, 7:25 pm, and will be using the video link for those who cannot attend in person.
Sunday through Thursday

No motzei Shabbos
If you are interested in joining our virtual video conference, this video conference link is valid for the current session.

If you would like to receive these invitations in future weeks, please email Avraham Litzman at avraham.litzman@vision33.com, and he will add you to the email group.

To join the video shiur, click on: Join Weekday Daf Yomi
OR-- call in using the following phone number and ID--
+1 213-279-1824 United States, Los Angeles (Toll)
Conference ID: 237 212 301#

If you have any trouble, please contact Avraham Litzman at 303-319-8402.
NB: Everyone can hear your private conversation; everyone can hear your children playing. So PLEASE, MUTE your session unless you are talking.
Sun, September 27 2020
9 Tishrei 5781
Subscribe to our mailing list
Pushka Challenge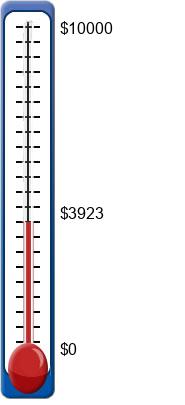 The pushka challenge is to put something into a pushka every day, e.g. 36 cents a day. When your pushka is full, empty it into a ziplock bag marked with your name, and drop it into the locked mailbox at 3310 W. Strathmore Avenue. If it is difficult for you to drop it off, please contact Shlomo and Ahuva Goldberger at 410-358-4456 to arrange a pickup
Today's Calendar
Shacharis

: 8:00a
Mincha/Maariv

: 6:30p
Candle Lighting

: 6:37p
---
Friday Night
Candle Lighting

: 6:29p
Mincha

: 6:30p
Mincha/Maariv

: 6:30p
Shabbos Day
Shacharis

: 8:30a
Mincha

: 6:30p
Maariv

: 7:40p
Candle Lighting

: 7:57p
Candle Lighting
Erev Yom Kippur
View Calendar
Today's Zemanim
Alos Hashachar
5:48a
Earliest Tallis
6:00a
Netz (Sunrise)
6:59a
Latest Shema
9:57a
Zman Tefillah
10:58a
Chatzos (Midday)
12:57p
Mincha Gedola
1:27p
Mincha Ketana
4:26p
Plag HaMincha
5:41p
Candle Lighting
6:37p
Shkiah (Sunset)
6:56p
Tzais Hakochavim
8:07p
More >>
Sun, September 27 2020 9 Tishrei 5781