Purim Card 2022
Tuesday, March 8, 2022
•
5 Adar II 5782
All Day
Virtual
Shul Purim Card -- Reserve Your Space
Purim is coming! Here's a great opportunity to send Purim greetings to all the shul members. A beautiful virtual Purim card will be sent to everyone in the shul with your name listed as part of the signature. The cost for this incredible bargain is only $36! And, the card was designed by the children of the shul; what could be better!
To add your name to the card, sign up with the form, below.
We must receive your reservation by end of day, March 8 to reserve your space.
NOTE: This is not a substitute for Shaloch Manos.
Kids of All Ages -- Help Create Our Card!
For all chldren (and children at heart), make a drawing for the card. Scan it, or photograph it with your smart phone, keeping the picture square in the camera. Mail it along with your name and age to communications@tiferesyisroel.org by end of day, March 8, and it will be included in the virtual card.
Share Print Save To My Calendar
Tue, May 24 2022
23 Iyyar 5782
Subscribe to our mailing list
Pushka Challenge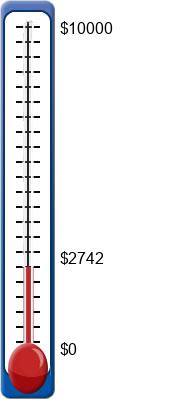 The pushka challenge is to put something into a pushka every day, e.g. 36 cents a day. When your pushka is full, empty it into a ziplock bag marked with your name, and drop it into the locked mailbox at 3310 W. Strathmore Avenue. If it is difficult for you to drop it off, please contact Shlomo and Ahuva Goldberger at 410-358-4456 to arrange a pickup
Today's Sefirah Count Is 38
היום שמונה ושלשים יום שהם חמשה שבועות ושלשה ימים לעמר
Today's Calendar
Shacharis

: 7:00am
Mincha/Maariv

: 8:10pm
---
Friday Night
Mincha

: 7:00pm
Candle Lighting

: 8:06pm
Mincha/Maariv

: 8:10pm
Shabbos Day
Shacharis

: 8:30am
Mincha

: 7:25pm
Maariv

: 9:20pm
Havdalah

: 9:37pm
This week's Torah portion is

Parshas Bechukosai
Candle Lighting
Shabbos Mevarchim
View Calendar
Today's Zemanim
Alos Hashachar
4:34am
Earliest Tallis
4:46am
Netz (Sunrise)
5:46am
Latest Shema
9:25am
Zman Tefillah
10:38am
Chatzos (Midday)
1:04pm
Mincha Gedola
1:40pm
Mincha Ketana
5:19pm
Plag HaMincha
6:50pm
Shkiah (Sunset)
8:22pm
Tzais Hakochavim
9:33pm
More >>
Tue, May 24 2022 23 Iyyar 5782